CONN-CLQ-CL4
Fourth CL connector for the Neon-CLQ/Axion 2xE

This cable provides access to the fourth CL connector. This connector is for the Neon-CLQ quad base frame grabber and the Axion 2xE. This connector can be located either to the right or the left of the frame grabber. The cables are long enough so that the connectors can be up to a few slots away from the Neon-CLQ.
There are no I/O signals on this cable. If I/O signals are desired, you must use either the CONN-CLQ-FIO or the CONN-CLQ-CL4-SIO.
Connector Image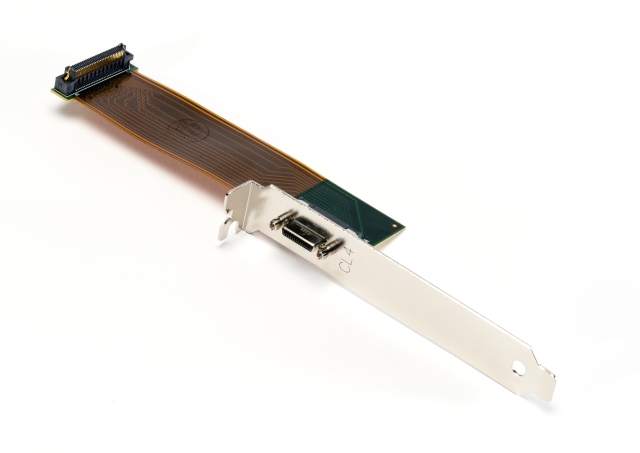 Please contact BitFlow Sales for pricing and availability.