Using the combination of a BitFlow frame grabber and an NVIDIA® Jetson AGX Xavier™ Developer Kit, it is possible to have a very small form factor image processing system with either Camera Link or CoaXPress.
BitFlow has available a Linux AArch64 (64-bit ARM) SDK that enables seamless integration of BitFlow frame grabbers with the NVIDIA Jetson AGX Xavier Developer Kit.
With the advent of the new machine vision standard CXP 2.0 where data rates are now up to 50 Gb/S, customers are looking to process more and more data and in shorter time frames. For this, a GPU can typically perform these tasks much more effectively than a CPU. Even with slower data rates such as Camera Link's (up to 850 MB/S) the ability to quickly process more complex algorithms is equally important.
The NVIDIA Jetson AGX Xavier is the first computer designed specifically for autonomous machines. It has six Engines onboard for accelerated sensors data processing and running autonomous machines software, and offers the performance and power efficiency for fully autonomous machines.
In the image below, the Claxon CXP4 frame grabber is capable of DMAing directly into GPU Memory where the processors are performing a 2-D to 3-D transform on 12 MP images in real time.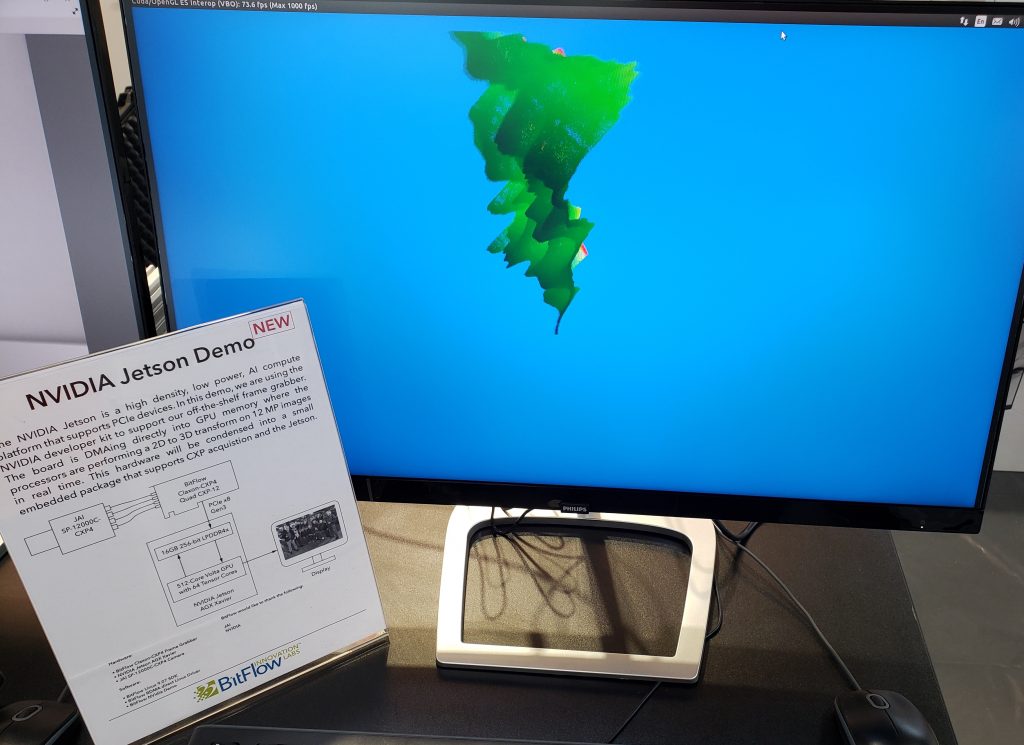 Talk to BitFlow today about your image processing needs with an NVIDIA solution.  BitFlow also offers drivers for GPU Direct Support. Please register at this link and you will be able to download them. Contact support@bitflow.com should you have any technical questions and sales@bitflow.com should you have any sales related questions.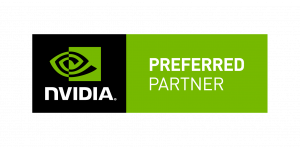 Select one of our CoaXPress frame grabbers below to learn more:
Aon CXP


Cyton CXP2


Cyton CXP4


One single link CXP-6 (6.25 Gb/S) camera
One dual link CXP-6 camera, or
Two single link CXP-6 cameras
One quad link CXP-6 camera, or
Two dual link CXP-6 cameras, or
Four single link CXP-6 cameras
Claxon CXP1


Claxon CXP2


Claxon CXP4


One single link CXP-12 (12.5 Gb/S) camera
One dual link CXP-12 camera, or
Two single link CXP-12 cameras
One quad link CXP-12 camera, or
Two dual link CXP-12 cameras, or
Four single link CXP-12 cameras
Select one of our Camera Link frame grabbers below to learn more: