I/O Cable with for Single Camera triggering (Karbon)
This cable brings out the main I/O signals from the Karbon's internal I/O header. The signals are brought out to a D-Sub connector that mounts in a PC slot. This cable only brings the main I/O signals out, it does not bring out all of the I/O signals. This cable is suitable only for use with a single camera. Note this cable does not support quadrature encoders (even for a single camera).
The following image illustrates how this cable is used.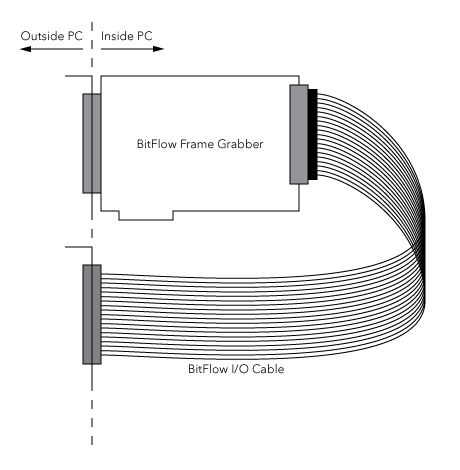 Ordering Information
Part number: CONN-KBN-MAIN-IO
SDK independent
Documentation