This cable is no longer manufactured
This cable has been superseded by the CONN-DEV-C62. There is no loss of functionality. Please see this page for more information. The information below is retained for archival purposes.
Karbon I/O Cable with Bus Slot Bracket for Multiple Camera triggering
This cable brings out the all of the I/O signals from the Karbon's internal I/O header. The signals are brought out to a D-Sub connector that mounts in a PC slot. This cable is suitable for use with up to four cameras.
The following image illustrates how this cable is used.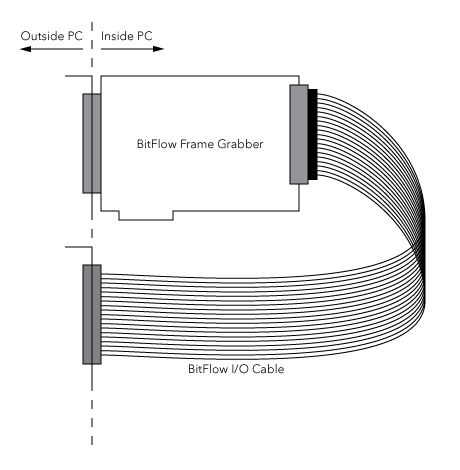 Cable Diagragm
Cable diagram in PDF format is here: CONN-KBN-IO.