Universal I/O Cable for multiple camera triggering, encoders and I/O
This cable brings out the all of the I/O signals from BitFlow frame grabbers which have an internal 60-pin I/O header. The signals are brought out to a 62-pin D-Sub connector that mounts in a PC slot. This cable is suitable for use with up to four cameras. This cable supports the models listed below.
Axion-CL-1xE
Axion-CL-2xE
Axion-CL-4xB
Claxon-CXP2
Claxon-CXP4
Cyton-CXP2
Cyton-CXP4
Note: the following legacy models are also supported by this cable:
Karbon-CL2-D
Karbon-CL2-F
Karbon-CL4-D
Karbon-CL4-F
Karbon-CXP2
Karbon-CXP4
Neon-CLQ
Note: that this cable replaces the following legacy cables: CONN-KBN-IO and CONN-CLQ-FIO. These cables are no longer available.
Cable length is 24 inches (60 cm)
The following image illustrates how this cable is used.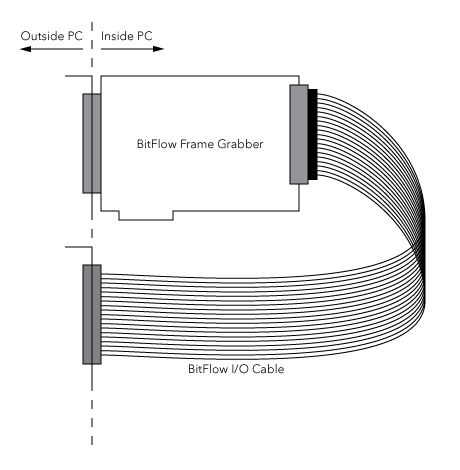 A mating connector is also available for this cable.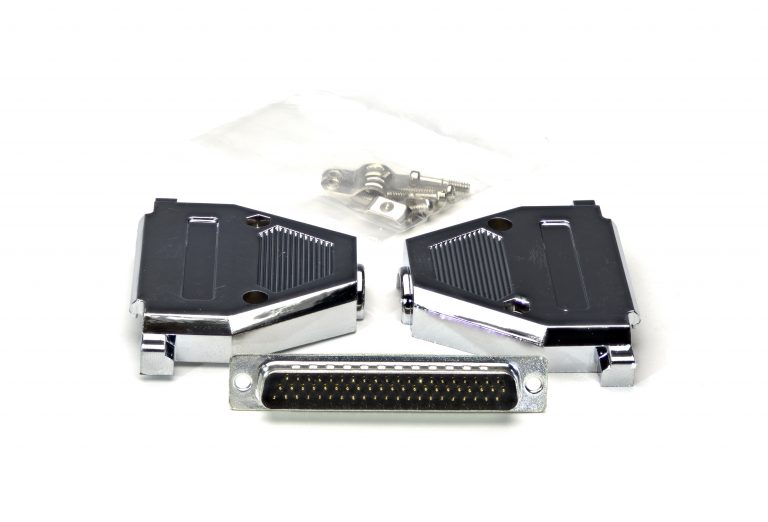 Ordering Information
Part number: CONN-DEV-C62
Mating connector: CONN62-KIT
SDK independent
Documentation